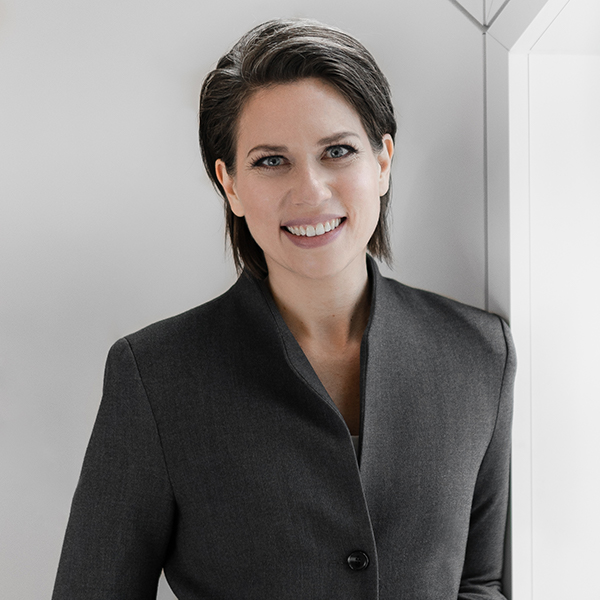 Lily Rabinovitch
Family Lawyer + Mediator
Assistant:
Veronika Fedorova, Legal Assistant
(403) 269-7300 ext.121
Email Veronika
---
---
"Relationship breakdowns can be immensely challenging times in our lives. Our wellness, relationships, finances, and futures are impacted by how well we deal with them. Families deserve tailored processes and meaningful guidance to help them move through the separation storm and thrive again."

Lily Rabinovitch
Lily believes in meeting adversity with purpose and resilience.
This philosophy drives her practical advice, zealous representation and mediation approach. For her clients, this means increased clarity, understanding and confidence as they move through the resolution process.
Lily's childhood in South Africa spurred her passion for advocacy and justice. Now a long-time Calgarian and University of Calgary graduate, she applies that passion to help families protect what they care about most.
Lily's style is direct and personable. Not only do her clients describe her as caring and meticulous, but also she is passionate and practical. She values excellence and is committed to providing a superior client experience.
She represents clients on a range of family law issues. With a business management background, she helps business owners navigate the unique considerations in their disputes. Lily also works with clients with complex property division and spousal support matters, as well as custody, access, child support, and Protection Order issues.
Lily has represented clients in all processes, including negotiation, mediation, arbitration, Judicial Dispute Resolution, and Court.
Notably, she is a former recipient of the Donnel O. Sabey, Q.C., Prize for outstanding trial advocacy.
"You were meticulous and paid attention to every small detail in preparation for Court. You never hesitated to answer my questions and, even more importantly, listened to my concerns and ideas." –
Balbi & Company Client
Lily takes a holistic approach to mediation.
Lily provides mediation services for families who want to resolve their issues cooperatively and efficiently. Her expertise, neutrality and dedication to meaningful resolution make her a trusted mediator and ally through the process.
Lily's approach will be tailored to the needs of your family
Her mediation process is simple and supported
All legal and other family issues may be addressed
Represented and non-represented parties welcome
When Lily is not in the office, she enjoys travel and the theatrical arts. She is also training for her next triathlon.
---
Education
Master of Laws (Dispute Resolution), Osgoode Law Law School
Juris Doctor, University of Calgary 2013
Bachelor of Management (with Distinction), University of Lethbridge 2007
---
Memberships

---
Meet the rest of our team