Hire Ceri
For legal advice, representation, or mediation.
If you are looking to hire Ceri for legal advice, representation or mediation, please call us for further assistance.
Ceri focuses on collaborative processes to resolve her client's legal matters. She also has extensive experience in drafting Prenuptial and Cohabitation Agreements to help protect her client's financial futures.
It is important to Ceri that she understands her client's underlying interests, and that her clients understand their own legal rights and options. She removes some of the stressful uncertainty and looks for practical and creative resolutions minimizing unnecessary conflict. Because of this, she is able to give her clients a more positive divorce experience.
---
Call us
Phone: (403) 269-7300
Fax: (403) 265-9790

---
Office Hours
Monday to Thursday: 8:00 a.m. – 5:00 p.m.
Friday: 7:30 a.m. – 12 noon
Saturday and Sunday: closed
---
Parking
Our clients and guests may park in the guest parking stalls behind our office building at no charge. Access our parking lot driving eastbound on 15 Ave S.E. and turning right before Macleod Trail.
If you park elsewhere in the parking lot besides right next to the building, please get a parking permit from our receptionist, Jodie, to avoid a ticket.
Contact us if you have any additional questions.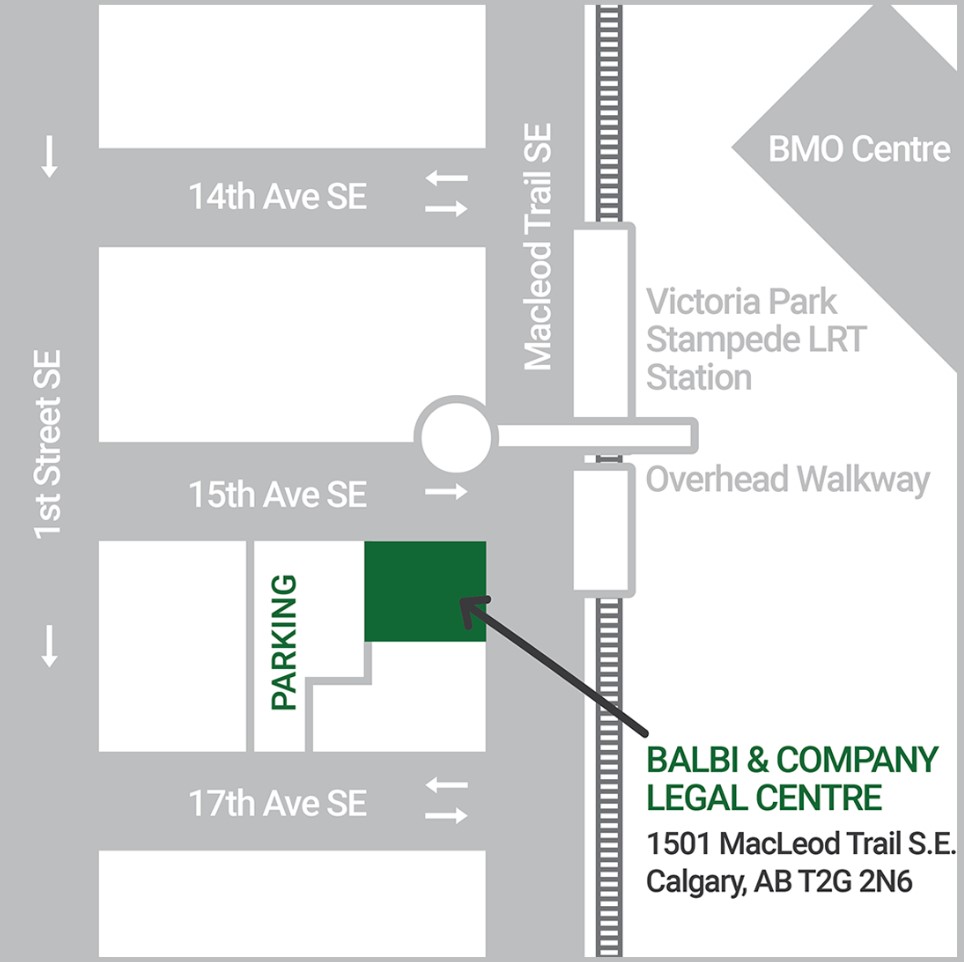 "Ceri is the diametric opposite of all the "lawyer jokes" that people love to tell. She is one hundred percent professional, but the genuineness of her caring is palpable. I am so happy to recommend hiring Ceri to absolutely ANYONE requiring a great AND professional lawyer." –

Balbi & Company Clie

nt