We look forward to connecting with you.
Our friendly staff is ready when you are.
If you are looking for legal advice, representation, or mediation + arbitration, please contact us for further assistance. Our team is friendly and want to help you.
We have been proudly representing clients for over 30 years. We believe in practical, proportionate, and quality divorce solutions that support healthy and happy families. Whether your matter is straightforward or complex, you're a business owner, employee, or stay-at-home parent, just starting out or retired, our lawyers are responsive to your specific circumstances and legal needs. We address the unique concerns of entrepreneurs, executives, and parties paying or receiving support, including stay-at-home spouses.
Lonny, Ceri and Lily each represent clients in and out of the courtroom. They share the same resolution philosophy and client commitment.
---
Call us
Phone: (403) 269-7300
Fax: (403) 265-9790

---
Office Hours
Monday to Thursday: 8:00 a.m. – 5:00 p.m.
Friday: 7:30 a.m. – 12 noon
Saturday and Sunday: closed
---
Parking
Our clients and guests may park in the guest parking stalls behind our office building at no charge. Access our parking lot driving eastbound on 15 Ave S.E. and turning right before Macleod Trail.
If you park elsewhere in the parking lot besides right next to the building, please get a parking permit from our receptionist, Jodie, to avoid a ticket.
Contact us if you have any additional questions.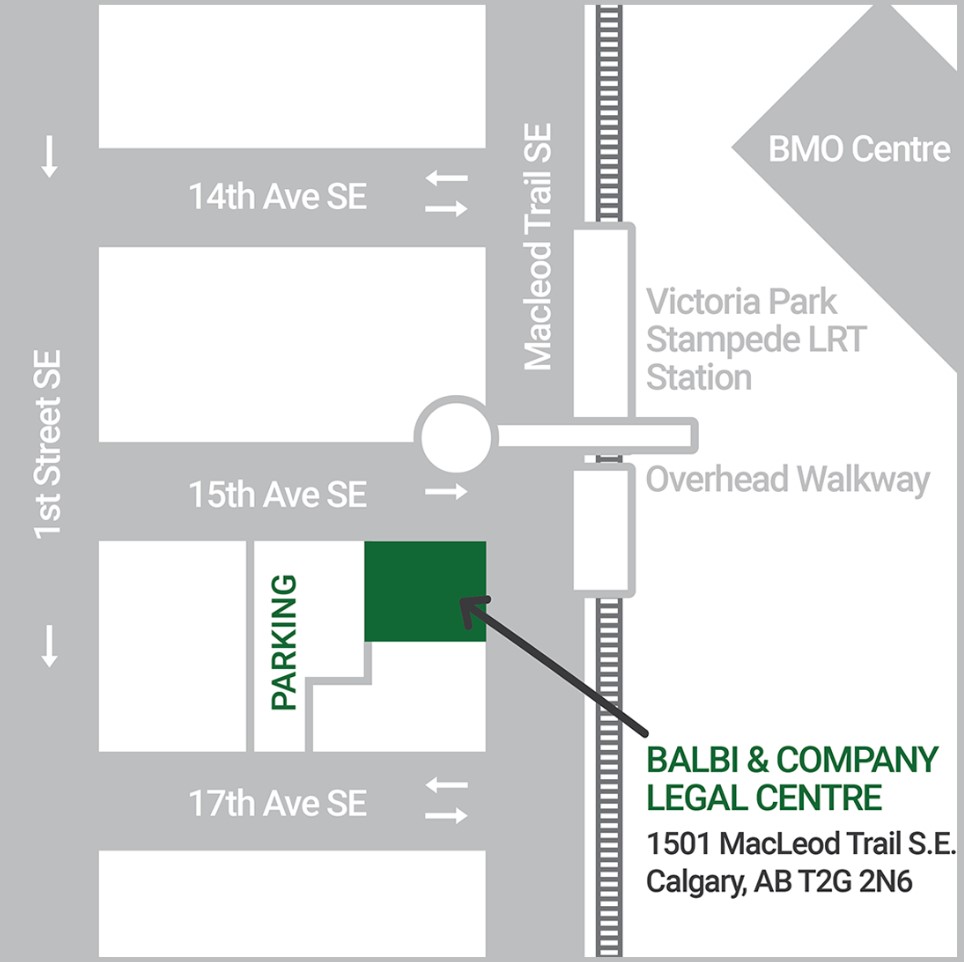 "

You were the only family lawyer who treated me like I mattered. It was so refreshing to have you on my side and keeping me sensible.

" –

Balbi & Company Clie

nt