Lonny's passion is educating clients to help them positively move forward from their circumstances.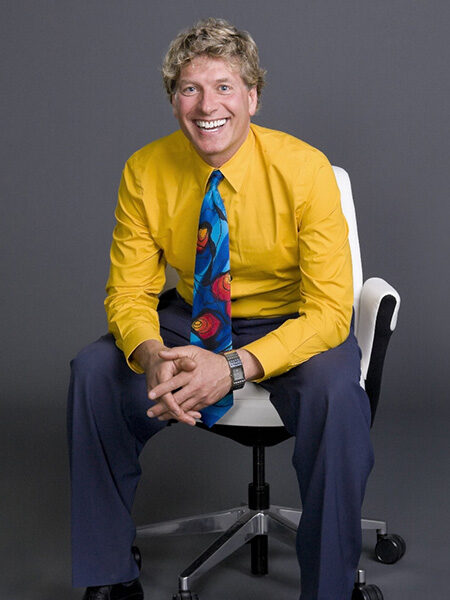 Lonny Balbi, K.C.
Family lawyer, Mediator + Arbitrator
Assistant:
Caylyn Oshiro, Legal Assistant
(403) 269-7300 ext.118
Email Caylyn

---
---
Lonny Balbi's passion is educating clients to help them positively move forward.
Lonny values open and honest communication. He believes in having the same goals in mind as his clients. He also strives to be easily accessible to clients and give them alternate solutions specific to their situation.
With over 37 years of experience, Lonny is an accredited mediator, arbitrator, and collaborative family lawyer. He has proven to be very effective in Court as well as out-of-Court and has represented clients at all levels of Courts in Alberta. Lonny always tries to think of creative ways to reach a resolution and understands the specific needs of his clients.
"I was a little starstruck as a result of your knowledge, confidence and your straight forward honest approach. This is a different experience than I have ever had with a legal representative.

"
Lonny has extensive experience in separation and divorce. His Bachelor of Commerce degree did not result in him being a corporate lawyer, but it did leave him with a passion for financial matters, including spousal support, child support, and property division.
Lonny is a member of the Federal Advisory Working Group and one of a group of experts who advised the Federal Department of Justice on the creation and implementation of the Spousal Support Advisory Guidelines. He is not only a founding member of the Dispute Resolution Officer Pilot Project but he is also currently a Dispute Resolution Officer at the Court of King's Bench in Calgary.
Lonny's close-knit, extended family throughout Canada and in Italy give him special insight into family dynamics. This knowledge gives him the ability to understand different family situations and relate to his clients.
Lonny's passion for people extends outside of the office. He taught law students at the University of Calgary in Advanced Family Law and is an advocate for health and wellness as he founded Bike to Work Day in 2008. He also spends time volunteering and serving food to the homeless at The Mustard Seed, teaching fitness classes and cycles year-round, even in the frigid Calgary winter.
---
Education
Bachelor of Commerce (with Distinction), University of Calgary
Bachelor of Laws, University of Saskatchewan
---
Successful Cases
The woman had a lawyer and attended an arbitration to make a claim for spousal support. The arbitrator ruled that the woman was entitled to limited spousal support which she then appealed. She brought the matter to our firm and she had very limited resources. We brought forward the appeal, advising her that her chances for success were extremely limited due to the statutory requirements on an arbitrated appeal. In the end, we were successful on the appeal and the client was extremely happy.
The woman with her then-lawyer attended mediation to resolve issues but, unfortunately, it went terribly wrong. Her ex-husband was a bully and therefore controlled the money, would only see the children on his own terms, and took difficult positions throughout the process. She had very limited resources and could have easily given up. We believed we had a good case, discussed all options with our client, and developed a strategy to conclude the divorce. The matter went to trial and the ex-husband continued to take unreasonable positions but the trial judge found in our favour and our client's ex-husband even had to pay "costs" of over $278,000.
---

---
Meet the rest of our team: