Hire Lonny
For legal advice, representation, mediation, and arbitration.
If you are looking to hire Lonny for legal advice, representation or mediation and arbitration, please call us for further assistance.
Lonny values open and honest communication. He believes in having the same goals in mind as his clients. Additionally, he strives to be easily accessible to clients and give them alternate solutions specific to their situation. Lonny also practices collaborative law.
With over 37 years of experience, Lonny is an accredited mediator, arbitrator, and collaborative family lawyer. He has proven to be very effective in Court and has represented clients at all levels of Courts in Alberta. Lonny is dedicated, always tries to think of a more creative way to reach resolution, and understands the specific needs of his clients.
---
Call us
Phone: (403) 269-7300
Fax: (403) 265-9790

---
Office Hours
Monday to Thursday: 8:00 a.m. – 5:00 p.m.
Friday: 7:30 a.m. – 12 noon
Saturday and Sunday: closed
---
Parking
Our clients and guests may park in the guest parking stalls behind our office building at no charge. Access our parking lot driving eastbound on 15 Ave S.E. and turning right before Macleod Trail.
If you park elsewhere in the parking lot besides right next to the building, please get a parking permit from our receptionist, Jodie, to avoid a ticket.
Contact us if you have any additional questions.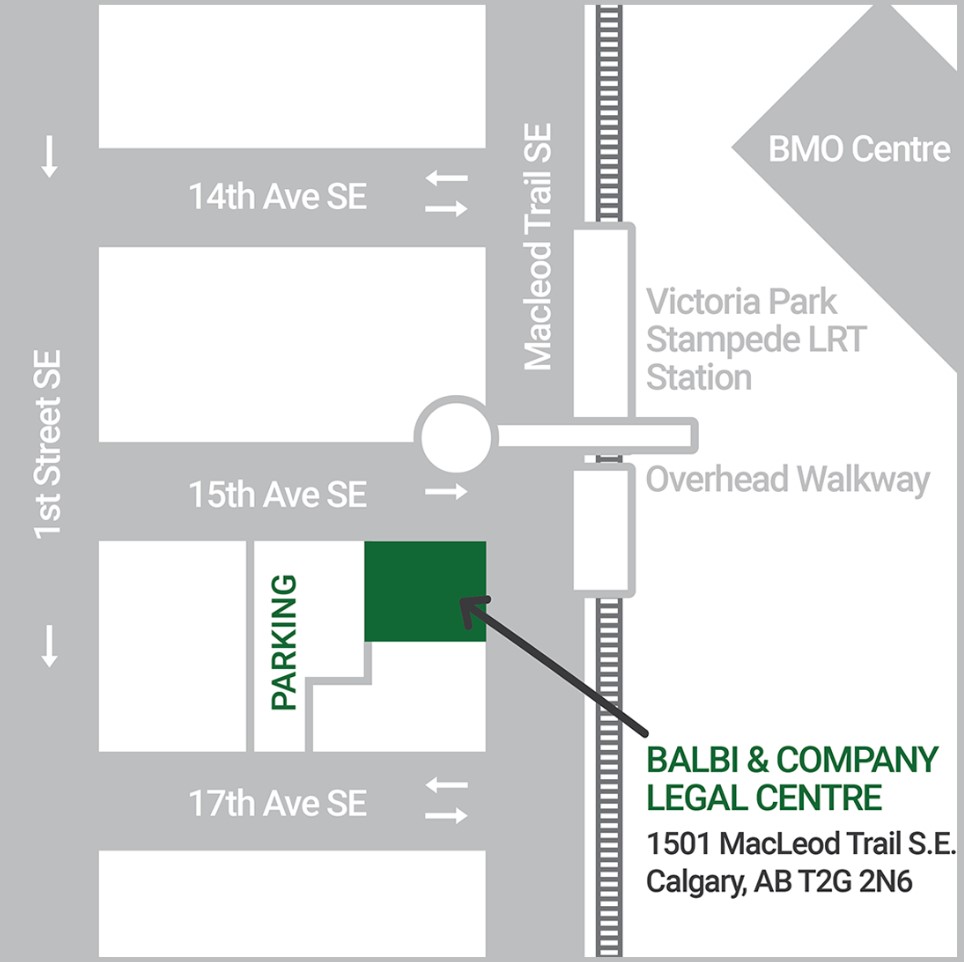 "

Lonny Balbi is very knowledgeable and experienced in all family law matters. He has helped me through a very difficult divorce. He worked very hard on my case and was always there to support me. Lonny is a great lawyer and a great person!

" –

Balbi & Company Clie

nt